Welcome back to this 7-part series that'll take you through the steps of gaining at least 1 client in as little as 7 days. This is the final part of the series which focuses on creating your follow-up system.
This is a 7-part series that'll take you through the steps of gaining at least 1 client in as little as 7 days. It does take work – but these things should. If you've been struggling to get new clients (or your first client), this series is for YOU!
Prefer to watch this blog post instead? Click on the video below!
From part 1 to refresh your memory:
Over the past few months, I've been trying an experiment with a few of my service-based, private clients: How can we use content in 7 days or less to get them more clients (at least 1). What I loved about this experiment is that it's super measurable – 7 days + At least 1 client. It's very easy to tell if we've succeeded or not.
But what I loved most? The process worked exactly as it should in every single case so far…
Private Client A: 2 new clients
Private Client B: 1 new client (even though her sales cycle is usually super long)
Private Client C: 2 new clients and she had to turn another 1 away because she was at capacity
The complaint I get the most is that people think it takes forever for content to start "working" (meaning that their efforts start bringing them real business and sales). So I came up with a 7-Step System to get you clients right away from your content.
And I was blown away by the results my clients experienced (Important to note – they did the work and really showed up in implementing these steps. You must be willing to do the work!)
I'm so excited to share these steps with you and to see your results! I'll be covering 1 set of steps per post. If you follow along and implement these steps, I have no doubt you'll see results too.
Let's Get Started—Wrapping Up Our 7-Part System by Following Up
Part 7 of the 7-day system to get more clients from your content brings everything together in one last step. This is the most important activity you can possibly do to generate more sales in your business: following up. Nervous about it? Don't be. I'll show exactly how to do it without feeling awkward.
Most people aren't comfortable with following up, so you should be super proud of yourself if you've completed the past 6 steps of the 7-day system. And the truth is, every time you do these activities they get just a tad bit easier and you get a tad (or a ton) more confidence.
Today we're going to be following up with everyone who you've been in touch with over the previous 6 days (hopefully by using your handy lead tracker from day 3) and then using some easy tools for getting referrals. I promise to make this as easy as painting by numbers.
Mission: Follow-Up
Following up has been statistically proven to increase your sales (according to Invespcro, 80% of sales require 5 follow-ups). So if you're not following up, you're literally leaving money on the table.  
There are at least 2 types of leads that you've collected on your tracker (see part 3) – those who you can tell are REALLY interested in what you can do for them and those who are a little curious. It makes sense then that we wouldn't follow up with these leads in the same way.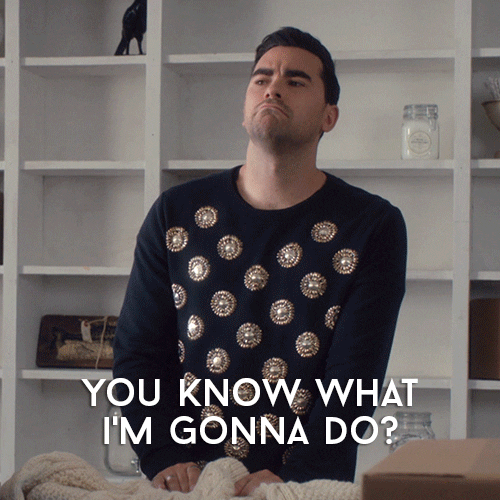 Step 1: Categorize Your Interest List
Step 1 of the follow-up system is to rank your leads on your tracker from warm to hot-hot-hot. Aside from approaching these connections in different ways, we can also prioritize the order by which we reach out to them.
Step 2: Follow Up with Hot Connections
Once you've ranked your connections, send a follow-up email to everyone you ranked to be in the range between hot to hot-hot-hot. Use the email below as a template for reaching out. 
Hey FIRSTNAME! Just checking to see if you're still looking for help with [insert what you do here]? I have a couple of spots for [time period] and would love to jump on a call to see if one of them might be a fit for what you're looking for? Let me know and hope you're having a great week/weekend! [Sign Off]
Step 3: Follow Up with Warm Connections
For every connection you've ranked as medium-warm, you want to follow up a little less formally. The goal of this follow up is to be generous and nurture the relationship. This one activity will grow your business faster than anything else you could do.
Here's why: Think about all of those people you come into contact with – maybe in groups or at conferences, maybe in passing on Twitter. You have a really positive interaction, you check out their profile and they seem really interested. You're psyched by this potential new connection.
What usually happens though? Well usually you'll walk away and probably never think about them again – or if you do, you definitely won't follow up. By mastering this step you'll open doors that most people just walk by. This will only help you become one of those super successful entrepreneurs who doesn't waste the most valuable resource in businesses: relationships.
With your warm leads you simply want to reach out and help them in any way you can. For example, share a resource that made you think of them or answer a question you saw them ask. You could even offer to help them promote something.
Here is a sample:
Hey FIRSTNAME! How's everything going? Saw your [something they've been doing recently on social]. I came across this [resource relating to them] and thought you might find it useful! 
The key is to be generous and keep the conversation (and relationship) growing. You never know what sort of doors this type of follow-up will open.
Master the Art of Following Up
Like any other art, the only way you can get better at following up is to practice. While you might feel uncertain jumping into this, eventually it will become second nature. Start by categorizing your interest list, then reach out to your hot connections, and then reach out to your warm connections.  If you can get this right, you'll increase your confidence and your sales.