Want to book more clients? One of the best things to do is to set up an interest list for your services. Welcome back to this 7-part series that'll take you through the steps of gaining at least 1 client in as little as 7 days. It does take work – but these things should. So if you've been struggling to get new clients (or your first client), this series is for YOU!
Have you read Part 1 (Finding the Awesome of Your Offer)? If not, click here
Have you read Part 2 (Conquering Discovery Calls)? If not, click here 
Let's Get Started—Creating an Interest List
In Part 3 of this 7-part system, we're going to create an interest list for your offer and do our first outreach mission. We want to take stock of all of the potential client possibilities already floating around in your orbit (there are very likely people you haven't even considered and that would be a missed opportunity).
So let's get started!
Prefer to watch instead? Here's a video version of the blog post (with a few extras!)
What You Pay Attention To Grows 
Denise Duffield-Thomas teaches that you should track every little bit of money that comes to you, so you start becoming more mindful and wealth-conscious (read her post and get the daily tracker here).
The same practice can be (and should be) applied to potential customers (or leads, or prospects or connections – whatever you want to call them). 
Here are some reasons why…
Helps you become more connection conscious. (You probably have far more potential customers around you than you're aware)

Helps you nurture potential customers and stay in touch by engaging through their social media

Helps you keep track of when you need to follow up on a consistent schedule
Basically, we want to set up a way for you to reduce your number of missed opportunities.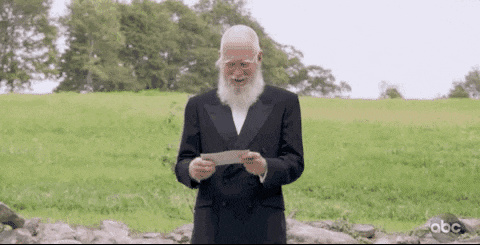 Setting Up Your Interest List
Step 1: Download the Potential Client Tracker Template
I've created a spreadsheet for you to keep track of your potential clients and start generating your interest list. You could also use a spreadsheet or just a Google doc, depending on what works for you. 
Step 2: Add Any Opportunities You Currently Have
Next, we want to start adding names to your interest list, so I want you to think about: 
Anyone who's inquired about your services or what you do in the past 90 days 

Anyone who you've helped 1:1 (maybe through a Facebook group on through DMs on Instagram when they were responding to your content)

Any past clients who might be interested in ongoing services
Step 3: Fill in the Details
We want to start by adding the basics: their name, when you were last in touch, any notes about them (what they do, where they hang out on social, etc.).
Step 4: Brainstorm How You Can Add More Value
How can you get in touch with them and provide more value (other thoughts on their business, questions they've asked, freebies you have, articles you've read, a beneficial connection who you'd like to introduce them to, anything that would add value to their situation)?
Step 5: Reach Out
Gather your valuable freebies/advice/articles and go through the list to get in touch with each person one by one.
Here's a potential script: Hey, I came across this (link) the other day and it made me think about (something related to them) 
Step 6: Keep Adding to the List
As you move forward through the 7 days (and beyond, if you'd like to continue benefiting from a connection-consciousness), keep adding new potential customers to this list and following up on a weekly, biweekly or monthly basis.
Let's Generate Some More Interest
There's one more step to day 3 and that's to send an email to your list and ask them if they're interested in your offer. No matter how small it is, your email list is also an interest list for your services so we want to make sure to leverage it as an opportunity as well to start generating some buzz.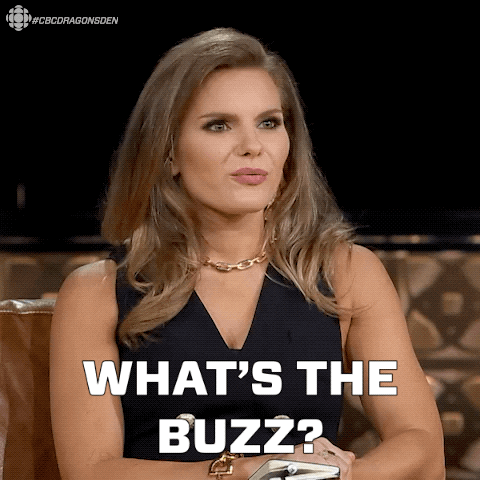 We're going to use a 9-word email (created by Dean Jackson) to reach out. Here's the template: 
Subject: are you still interested?
Body: 
Hey NAME!
Are you still looking to [insert your service or benefit of your service]?
Your Name
Examples: 
Are you still looking to build your sales funnel? 

Are you still interested in getting consistent with your content?

Are you still looking for help with your social media?
Schedule the email to go out tomorrow morning and in the next couple of days, follow up with anyone who's reached out (also add them to your interest list). 
Another tip here: Go into the analytics and see who's opened the email and see if there's anyone to add to your interest list too to start connecting with. 
Take Action Now!
There are likely so many potential clients floating around your orbit, waiting for you to seize them with your offer. Part 3 of this 7-day process really maximizes your potential reach, getting you more quality clients faster. All through:
Paying attention to your potential clients

Setting up your list

Generating interest with that list
>> Download the Client Tracker Template below to start tracking your potential customers.