Welcome back to this 7-part series that'll take you through the steps of gaining at least 1 client in as little as 7 days. In this part of the series, we're talking about the Client Multiplication Strategy. See the other parts here:
Prefer to watch this blog post instead? Click on the video below!
Let's Get Started Multiplying Those Clients!
What is the most powerful tool you have for client acquisition? From my years of experience in this area, I've learned time and time again that word of mouth is more powerful than anything—especially when it comes to marketing your services. 
A 2016 Nielsen study found that 80% of people seek recommendations before buying anything. This considered, it makes sense that if your business has a reputation for providing a great service, the word will travel on its own. The result? You'll end up booking more clients. 
It can be relieving for business owners to realize that the best source of new clients is actually the clients they already have. I call this the client multiplication strategy. In fact, one of the goals of our agency is to turn every one client into three more clients because we know it can be done.
The great thing about the client multiplication strategy is that if you do it right, you may never need to market yourself again. You will already have created an engine for getting clients referred to you.
I'm going to walk you through the four steps of implementing this client multiplication strategy for yourself. Be sure to read to the end where I'm issuing a challenge for you to use today as a part of this series.
Step 1: Start With Designing a Delightful Customer Experience
At the heart of an outstanding customer experience is providing your clients with exactly what they expected. This means that the design and workflow of your package need to be on point.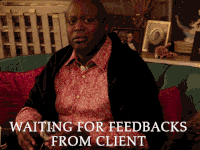 You can make sure this happens by mapping out the service workflow. There are some questions you can ask yourself to help you during this process such as:
What will be in your service package? 

What are the different phases?

What are the different steps that happen within these phases?

How will these phases transition from one to the next?
Once you have this mapped out, it's time to reexamine your plan. It may be a great starting point, but we still have a little math to do if we want to streamline our strategy.
What it really comes down to is math. First, we need to subtract points of resistance. Focus on areas that people may get hung up on. Where will your clients start to drag their feet? What can you do to make this easier?
For example, one of the points of resistance that we've found is that even when we would provide traffic strategies to our clients, they weren't always following through on them. We eliminated this point of resistance by creating a follow-up service for past clients to help them take action and execute on the strategies ongoing.
The second part of this equation is adding in points of delight. This is where you add in simple things that will surprise and delight your clients. Bigger isn't always better. The little things go a long way when it comes to adding in these elements of surprise. 
We've done this before with our clients during the offer phase. We know it can be a lot for our clients to read through the emails, supply feedback, and do all the back and forth required to get them shined up and ready for their audience. 
That's why when we send those over, we love to include a Starbucks gift card. We have a card that we send when they book with us as part of the onboarding process as well as a client wrap-up gift. This is just an example, so feel free to be creative on what may delight your clients.
At the end of the day, your success with this strategy is measured by how many of your clients go out and market this funnel for you. If you can eliminate resistance and sweeten the deal, you've got the right equation for success.
Step Two: Ask For The Referral
Sometimes to get what you want, you need to ask for it. If you don't ask your clients for referrals, it may not really cross their minds to send other people your way.
You can do this at a couple of different points in the project, depending on how long the project is. The first seed should always be planted early. During onboarding, you can set this expectation by stating that you welcome and appreciate referrals any time. 
At another point (for instance after an invoice or a strategy call) include a note such as:
"I love working with entrepreneurs like you and can't wait to see the results of our collaboration. In fact, once our project has wrapped up, it would be amazing to be introduced to a few people you think I should connect with, who might share our enthusiasm for seeing how content can help them grow their businesses too. I have a referral program that I'd love to tell you more about." 
This will influence your client to start paying attention to other people who might need your services. After the project wraps up, don't be afraid to ask directly for a referral (we'll get into exactly how to do that later on). 
Plan out each referral ask or "seeds" ahead of time so they are planted early and throughout the client experience. In your emails, you can even include a boilerplate text of reminding them about your referral program. This is all about letting the client know at multiple stages you want to work with more awesome clients just like them – individuals who are probably already in the circle of people they know.
Step 3: Showcase Results And Your Clients
This step is all about one thing: show and don't tell. Showcasing involves turning your client work into amazing content that will help you book even more clients. You are essentially taking the opportunity to showcase your work and turning it into marketing. This is also a chance to recognize the end of a project and enhance the client's experience by celebrating their success. 
What works for this step are things like testimonials, case studies, before and afters, and other types of visuals that showcase the final outcome. For instance, a wedding photographer provides visuals and can showcase those images by turning their work into social media content as a way of educating clients (both existing and potential). Don't give it all away, but provide a peek into what you do.
This strategy can be applied across industries, and the clients you showcase will get behind it too because they'll be proud of what they created with you. 
Now, take a moment and go back to that map of your service workflow. Ask yourself where you may have an opportunity to turn this part of the process into a piece of content that can be used. By using project material you've uncovered yet another way you can turn one client into three more.
Step 4: Make Referrals a Win-Win
Getting referrals from your clients is a total win for you, but how can you make it a win for the client? You want to figure out how to make referrals a win-win because then the client will be even more likely to do it.
Consider where you can add in bonuses for sharing and what you can offer them for every new client booked. This could be cash, swag, or even credit for another service.
Think of this in terms of the cost of marketing and acquiring a new customer. You can evaluate your own numbers to figure out the cost of acquisition for your business. Turning a cold client into a paying one can be expensive. Once you take this into consideration, it becomes pretty attractive to consider giving just a portion of that to a past client who will do the heavy lifting for you. 
Another option is swag. I've seen some clients do this with branded coffee cups or custom gift baskets. While swag is still an option, credit or cash tends to be simpler and easier. I also like the idea of passing along a percentage of the referral fee as a discount and incentive to the new client who is booking as well. For example, if I give 10% of the project cost to the client, they can take five and give five to the new referral. 
It's important to map this out and think about what the best option is for you. Just keep in mind that referrals are an obvious win for you, but consider what value you can offer to the client to make it a win for them too. Most clients are receptive to this and thankful for the token of appreciation.
Time to Take Action
We are now on day six of our seven-day Get More Clients series. It's time for you to take action, so here is my challenge for you. Make a list of all of your past clients and write in detail:
What you did for them

What their results were (or were not)

How you could have showcased their work (graphics, testimonials, etc)
Then you want you to design your win-win referral arrangement. Plan what you are going to provide for those people who send more clients your way. That may be a percentage, fixed amount, credit, or any of the other options that were discussed. Whatever that is, write it in your outreach letter. 
And it can be as simple as this: Dear client, I loved working with you so much. And I would love to work with more clients like you. And since I believe that great people flock together, I wanted to send over a little arrangement for…
Once you have once you've customized your outreach letter, reach out to two to five of your past clients. If you haven't worked with any clients before or you don't have any great candidates, look for complimentary service providers to reach out with your referral program. There's an added element not only of the kickback in the referral program, but the intention or promise that if you come across clients and they're a great fit for it, you'll forward them along. 
Apply The Client Multiplication Strategy In Your Business
If you follow this strategy, you'll save time and money on marketing. You'll also discover how to showcase your clients while celebrating your joint success through your content. By taking these steps you're guaranteed to start multiplying your client base faster than you ever have before.
Make sure you download the Client Multiplication Strategy Workbook so you can begin implementing the client multiplication strategy in your business.
Start Multiplying Clients Now!