We've all been there. You skip a week with your blog and newsletter and then that week stretches into the following week and before you know it, you can't remember the last time you hit publish.
Maybe you got busy with work or client projects, maybe your personal life took over or maybe you just kind of ran out of inspiration. Whatever the reason, these things happen to everyone. So first of all, be kind to yourself.
This post will guide you through 30 Days to the Ultimate Content Comeback. And if you follow along, once you get to the end of 30 days, you'll be on a roll and in the habit, so your content comeback will become a Streak, which will become just that thing you're known for + that your readers + customers appreciate.
Prefer to watch this blog post instead? Click on the video below!
Who's the Content Comeback for?
Any business owner who's been slacking a little (or a lot, no judgment!) when it comes to their content (blog, newsletters, social media) or who just want to make a triumphant content comeback into the land of rocking their readers' worlds.
Day 1 – 5: Content Comeback Preparations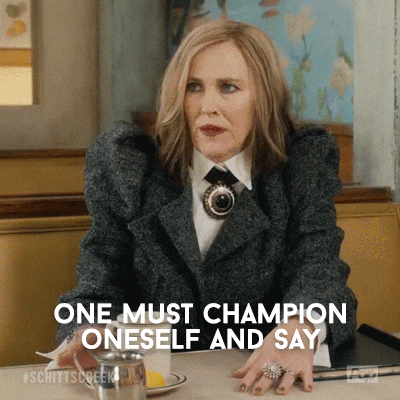 Day 1: Filing System and Desk
Let's start with a clean slate today by clearing off your desk and setting up your digital filing system for your content. Create a new folder with subfolders for each type of content you create (or you can create a monthly folder template so all of your January content will be in one place and so on – whichever configuration works best for you).
In my subfolders I have: Blogs, Newsletters, Content Upgrades, Social Media, Templates, Inspiration, Strategy & Planning, and Media)
Once you have your new digital content home, start going through old files and sorting them into the new folder or discarding them. Go through half-written drafts, old post files, inspiration files you've been saving – everything to do with your content. You'll be amazed at what kinds of ideas are sparked when you start going through work you've already done – make sure to keep a note of these ideas.
Day 2: Create something free
Our next step is to create something free. We don't want to get in touch with your readers until you have something to give them – this comeback is about them after all. So create a simple freebie – think checklist, cheat sheet, worksheet, short ebook or recording. Make it simple, easily digestible and gets them to take immediate action. Also, we don't want to make it just a post that they'll read on your website, it has to be something that they can actually download, save and use.
Day 3: Write a blog post (about your free thing)
Write and publish a blog post about your free thing. Something that positions your free thing as a content upgrade that your reader will have to sign-up to get emailed to them. So for example, if I was a wedding planner and for my free thing I created a short wedding budget worksheet, my blog post might be something along the lines of 'How to Stick to a Budget when you're Planning Your Wedding.' 
Just a note: In this challenge over the next 30 days, we'll be blogging a bit more frequently than you might usually but after the 30 days, you can settle back into your regular frequency. #momentum
Day 4: Write a newsletter (deliver your free thing to your list)
This is an ultra-important piece of communication. Your list has likely not heard from you in a while, so you're going to want to do this one carefully. Write a short post just letting them know that you were thinking about them and created something free for them to download. Then include the direct link to the download. You can let them know that you'll be sending other goodies their way over the next month.
It's up to you whether you want to address your absence in the email but don't go on and on about it if you decide to. Keep it short and then get back to talking about them in this email. Just a note – depending on how long it's been, you might lose a few email subscribers in this email, but that's a good thing. You don't want anyone on your list who doesn't want to hear from you – especially when you're giving them free things. So don't stress about it if it happens!
Day 5: Fill your curation coffers with great content to share on your social media channels
Next up is to start filling your social media channels with great content on the regular. Aim to find 25 pieces that are relevant to your industry and that you know your followers will find super helpful. You can look on Pinterest, Feedly, do Google Searches, Flipboard or anything else to find your content. Once you've found them, use your social media scheduler to schedule at least 1 post for the next 25 days. During our work, you'll also be promoting your own content as part of your comeback, but we want to make your feeds look awesome + helpful + valuable.
Day 6-10 Value Bomb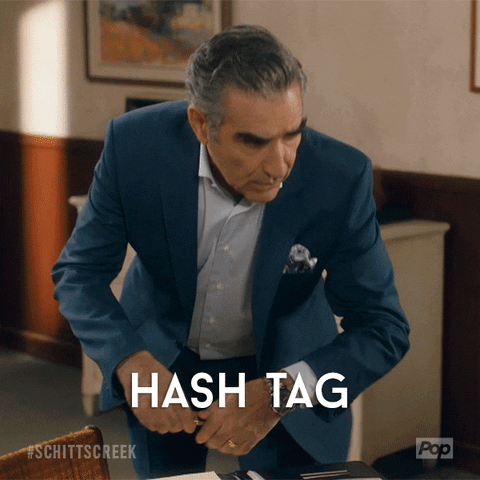 Day 6: Create a system
Time to lay some groundwork. What are the pieces of content that you publish on a regular basis? Blog posts, social media, newsletters, content upgrades? Write these down and then write down any steps that you take again and again when you create these.
You can create a print-out of these tasks or put them in a task management software like Asana to guide your steps every time you complete them. Are there any templates you use for these tasks? Include them in a folder or on google drive where you can access them easily. Having your systems outlined will make it easier to stick with your content comeback!
Day 7: Write a blog post (question that you get asked the most from your readers or clients)
Today, write a blog post that will help your readers tackle one of their biggest problems that you're asked about on a regular basis. This post will not just provide value to your readers but also for you: any time you're asked the question in the future, you'll have a resource already created that walks them through it. Your post can be an answer, an FAQ, a step-by-step tutorial, whichever format your readers will find most helpful.
Day 8: Write a newsletter (let them know about your new blog post)
Send a newsletter to your list letting them know that you've written a blog post to solve a problem that they may be experiencing.
Day 9: Social media #squad
Make a list of your social media VIPs – the people who engage with your content the most. Make it a point to return the favour and engage with them daily or on a regular basis. It's time to recover those relationships that may have slipped during your content absence!
Day 10: Create a content bank of your best content
Audit your existing content and create a content bank with all your blog posts, newsletters, lead magnets, videos with links and organized by categories. Also, create a list of your top 10 content pieces.
Day 11-15 Getting in the Groove
Day 11: Schedule 15 days of social media
Pull from your content bank, your new content and curated content that you pulled on day 5. Spread the content between the 15 days remaining in this challenge and schedule everything. Easy peasy – it runs in the background while you focus on making this the biggest, bestest content comeback they've ever seen.
Day 12: Create something free
Just like on day 2, let's create a super simple freebie to send to your community. Some kind of digital download.
Day 13: Write a blog post (about your free thing)
Write a blog post (or video/podcast – whatever your chosen method is) to showcase your new freebie. Add a sign-up form so new readers can subscribe to get the free gift. And now when they look through your blog – they'll see 3 brand new posts (day 3, day 7 and today) where you've made it your mission to provide value. Your blog's a #mustread
Day 14: Write a newsletter (give them your free thing)
Send a newsletter to your list & give them a direct link to your new freebie. Also, ask them a question about it & invite them to reply to you to get a bit of 1:1 support.
Day 15: Photoshoot Adventure
Go on an adventure today and take at least 10 pictures of your behind-the-scenes that you can share on social media. Think about workspace shots, pictures of your work, tools. Be creative!
Day 16-20 And She's Arrived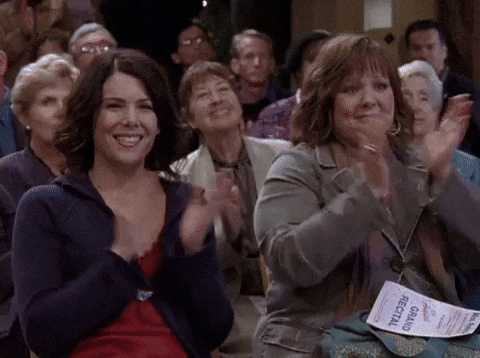 Day 16: Outline a new freebie (a big one)
Now it's time to really knock your readers' socks off. Today, outline a new lead magnet – something that is a bit bigger & awesomer than the little freebies we've been creating so far. Think mini email course, kit, challenge or a quiz. The goal is to have something that we can release in the next 6 days so make it realistic. Is there anything you've been wanting to try and create FOREVER? If so, do that! Once you've decided on what you're going to make, create an outline of the content that'll go in it.
Day 17: Write content for your new freebie
Today draft all of the content for your new freebie. I know it might sound like a lot, but just power through and, at this point, don't get stuck trying to make it perfect. The magic comes in the editing. Your only goal today – finish that first draft.
Day 18: Edit your freebie and design a cover
Edit your new lead magnet until you're happy with it. If you have someone who can look it over for you, give it to them so you can get another set of eyes on it. Also, design a cover for your freebie. That way you can start creating your promo materials and opt-in page that includes a picture of your new stunning freebie.
Day 19: Create your opt-in page & thank-you page
Create an opt-in page (and forms to add on to pages and at the end of your blog posts) for your new freebie. Make sure also to design a thank-you page that your new subscriber will be directed to once they hit submit to subscribe to your list. Bonus points if that thank-you page includes links for them to share your opt-in page with their friends and networks.
Day 20: Write a blog post (showcasing your paid work)
Write and publish a new blog post that showcases your paid offers. Give them a behind-the-scenes look at your process, your packages/services/products, or what you do for your clients/customers. Remember those images we took on our photoshoot adventure? Time to pull those puppies out!
Day 21-25 World Domination
Day 21: Write a nurture sequence that will go along with your new freebie
Write 5-7 emails that will automatically get sent out after someone subscribes to your new freebie. Need tips on how to prepare your nurture sequence, view a blog post I recently wrote here. They can be really quick emails so they shouldn't take you that long to write.
Day 22: Finalize your new freebie and delivery systems
Finish up your new freebie (complete the editing and design), schedule all of your emails and test your opt-in page and forms to make sure that everything is working as it should. When you're finished with today, your new freebie should be released and ready for the world.
Day 23: Write a blog post (about your new freebie with signup form)
Write a new blog post that features your new freebie. Not sure what to write? Take the points from your opt-in page and expand upon them (what's included, the benefits and remind them that it's FREE).
Day 24: Send an email to your list and invite them to opt-in
Write an email about your new freebie and send it to the people already on your list. Give them a link to sign up for the new freebie (you want them to sign up and not just get the direct link because you want them to receive the automated email sequence that you wrote)
Day 25: Promote your new freebie
Spend today writing social media posts, updating your social media profiles to link to your opt-in page and maybe try a Facebook ad. Basically, just get the word out about this great new thing you've created.
Day 26-30 Cruise Control
Day 26: Write a blog post (about a question you get the most – create a mini tutorial)
Like Day 7, write a blog post that will help your readers tackle one of their biggest problems that you're asked about on a regular basis. Your post can be an answer, an FAQ, a step-by-step tutorial, whichever format your readers will find most helpful.
Day 27: Take a creative pause
Get some quiet time today and relax. Then set a timer for 30-minutes (very important step because without it, this step will easily expand to fill your entire day!) and scour the internet for content inspiration. Finally, set another time for 20-minutes and create a content inspiration list of ideas to try that fire you up!
Day 28: Update your systems
Review and update your systems. Come up with your version of daily, weekly, monthly, quarterly content checklists. In particular, think about the different types of content you're going to create and how often you're going to publish.
Day 29: Create a content plan
Create a content plan for the next 30 days. Need a template, download my monthly content planning kit! The key to hanging on to the success we've created over the last 29 days is to plan for the next 30 days.
Day 30: Measure your successes and celebrate
Take a moment today to take a look at the growth you've had over your 30-day Content Comeback: number of subscribers, engagement with your list and readers, growth on social media.
Remember: Be Patient With Yourself
Life happens, and sometimes our content takes a backseat. What's important is that we don't sweat what we haven't done, and instead make a plan for a Content Comeback. Because we all know that once we fall out of a habit, getting back into it can be a struggle. 
This 30-day outline will help you get into the content rhythm once again so that you're delivering quality content that you're known for and that your readers and customers share widely within their networks. 
Ready to start tackling the Ultimate Content Comeback? Click on the button below to sign up for the reminder emails or go it alone by bookmarking and following this post.